Skin Rejuvenation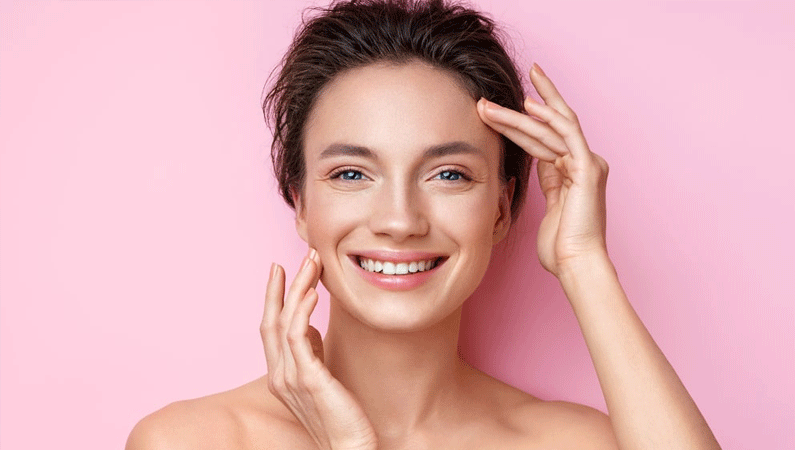 Everyone adores clear, healthy, and glowing skin. But the usual scenario is that skin disorders, wrinkles, sunspots, scars, pigmentation, and acnes crush the people's dream of clear skin. In such scenarios, skin rejuvenation treatments are a lifesaver. Skin rejuvenation is a process that intends to reduce the textual irregularities caused due to exposure to the sun, aging, heredity, and skin disorders. Dr. Manisha Saney is an experienced and renowned doctor who can make your skin look better and younger.
Why should you have skin rejuvenation?
Your everyday skin problems can be solved by skin rejuvenation. By aging, exposure to the sun, and other factors, the texture of your skin might get damaged or deteriorate. These problems can be reduced through different skin rejuvenation techniques like chemical peel, laser treatment, etc. The usual skin texture irregularities of skin that can be reduced by skin rejuvenation are given below:
Pigmentation: Excess exposure to the sun result in discoloration, light, or dark patches on your skin.
Scars: Acne, injuries, burns, or other damages might result in scars.
Dull skin:The presence of scars, other texture irregularities, and facial hair growth reduces the glow and smoothness of the skin.
Wrinkles
Vascular conditions: The appearance of blood vessels on the skin, redness, and lesions on the skin.
Loss of skin tone: Due to aging or some other factors, the skin's firmness might be lost and result in sagging of the skin.
What are the standard treatments of skin rejuvenation?
Any treatment that helps to restore the lost texture and quality of the skin is known as skin rejuvenation. Skin rejuvenation techniques that remove the upper layer of the skin are referred to as skin resurfacing. The common skin resurfacing procedures are:
Chemical peels: The doctor uses specific chemicals to remove the upper layer of the skin. The chemicals, when applied, will initiate the skin peeling off.
Laser resurfacing: The doctor will remove the upper layer of the skin using heat and light. The falling off the upper layer initiates the growth of new cells and results in fresh and glowing skin.
Dermabrasion:The doctor uses a tool to remove the upper layer of the skin and initiate the growth of new cells.



Other techniques do not incorporate removing the upper layer of the skin. Some of them are:

Intense Pulsed Light: This technique uses light energy to reduce the pigmentation problems of the skin.
Dermal fillers: The volume and firmness lost by aging or trauma can be restored by injecting the skin with dermal fillers.
What are the results of skin rejuvenation?
Skin rejuvenation will help you to skin lighting and restore your young-looking skin. Some of the visible changes in the skin after rejuvenation are:
Reduced wrinkles, scars, pigmentation, age spots, and acne spots.
The softening of wrinkles
Reduce the scar visibility
Improved skin contouring
Improve the appearance of blood vessels
Improve skin texture irregularities