Everybody wants their skin to look smooth, bright, and young. With a HydraFacial, you may be able to achieve a natural glow without spending a fortune on oils, creams, essences, and serums.
What is a HydraFacial?
The sheer joy of lying under steam for a facial cannot be compared to anything else. However, that relaxation can only be achieved after countless hours of researching and scrolling through facial services menus to determine which treatment is worth the money and time.
Here's a tip that will make your search easier: Get a HydraFacial. This magical 30-to-60-minute treatment seemingly solves a wide range of skin issues, from dehydration to discoloration, aging to acne, and uneven skin texture.
A HydraFacial is a trademarked skin treatment that is modified from microdermabrasion, a technique used to resurface the skin. In Mumbai Dr. Manisha Saney is a certified cosmetologist offering HydraFacials. At a nominal cost, Dr. Manisha's Revive Clinic in Chembur, Mumbai offers HydraFacial treatment.
In comparison to microdermabrasion, HydraFacials provide both hydration and exfoliation. Unlike microdermabrasion, which resurfaces the skin mechanically, it uses a vacuum tip to clean the skin deeply. The treatment overcomes the disadvantages of chemical peels and microdermabrasion.
The Four Steps of Hydra Facial:
A HydraFacial treatment takes on average 30 minutes. If this is your first HydraFacial appointment, here's what to expect:
Cleansing and exfoliation: Your HydraFacial begins with cleansing and exfoliation. Dr. Manisha will use the HydraFacial wand to gently cleanse and exfoliate your skin using a vortex cleaning and hydra peel tip. Dead skin cells and sebum are removed while your pores are gently opened. Many people compare it to having a revolving electric toothbrush softly pressed against their skin.
Chemical Peel: A gentle chemical peel will then be administered by your aesthetician by changing the tip on the wand. Unlike other chemical peels, HydraFacials use a gentle yet effective blend of acids to remove the top layers of skin gently and effectively. This step removes dirt from deep pores.
Extraction: A HydraFacial concludes with extraction. Blackheads and other impurities will be removed from your pores using strong, painless vortex vacuum suction. Impurities are collected in a cup for disposal.
Hydrating Serum: Finally, Dr. Saney will apply a soothing antioxidative and hydrating serum with peptides and other beneficial nutrients using the HydraFacial wand. Using this method helps the skin detoxify, rejuvenate, and hydrate.
Why do you need a HydraFacial?
The HydraFacial is a great option for those who wear a lot of makeup or who want their skin to be cleansed more deeply than usual. As a result of HydraFacials, sebum and debris that cover our skin's surface are removed. The exfoliation process loosens and unclogs pores, as well as hydrates and cleanses the skin by removing dead cells, the stratum corneum.
HydraFacial helps to brighten the skin. The benefits of HydraFacial and any treatment that exfoliates the top layer include better penetration of skincare products and easier makeup application. In addition to protecting the epidermis, the stratum corneum also prevents topical applications from penetrating.
Who are the ideal candidates for HydraFacial?
All people can benefit from this unique treatment to restore their skin's beauty.
Due to its immediate visible results, it is a popular treatment to restore and rebuild the health of the skin. Depending on the skin type or condition of the patient, it can be tailored to treat them.
What are the Benefits of HydraFacials?
Works on all skin types.
Consistent outcomes.
No downtime for using other products.
Immediate results.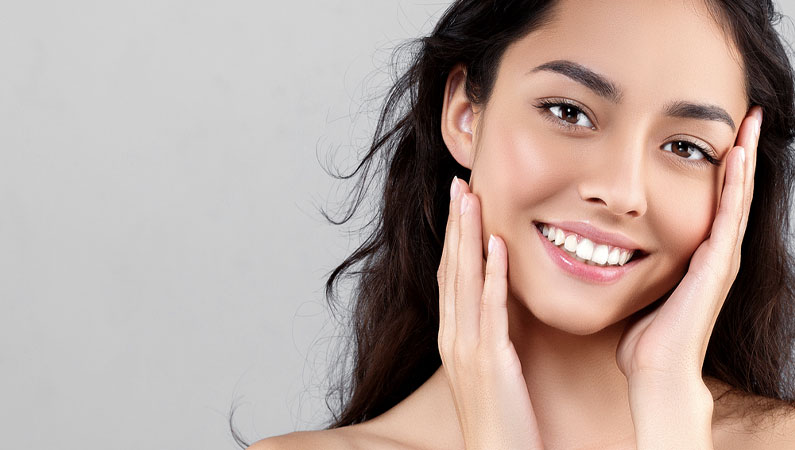 How much does HydraFacial cost In Mumbai?
The cost of HydraFacial in Mumbai varies by location, as per rough the cost of per session starts from Rs. 2000. We offer Hydrafacial treatment in Mumbai at Dr. Manisha's Revive Clinic.
When compared to microdermabrasion and traditional chemical facial peels, how does a HydraFacial differ?
There are a few key differences between the two. The HydraFacial uses a vacuum-like tip to clean deeper than traditional extractions, such as microdermabrasion. In addition, chemical peels use acids, which are best suited to lighter skin tones, while HydraFacials are effective regardless of skin tone.
As the name suggests, HydraFacial is derived from the root word hydrate. The ability of HydraFacial to moisturize the skin is what distinguishes it from all other skin resurfacing treatments. This treatment is refreshing, soothing, non-irritating, and immediately effective.
Does it work on all skin types?
Most skin types, including very sensitive skin, can benefit from HydraFacials. Those with active rashes, sunburns, or rosacea should refrain from HydraFacials, which may exacerbate their condition. Additionally, you should not get this done if you have open wounds or excoriations. There is already a tendency for inflammation in these areas. In addition, pregnant women should always consult a doctor before getting pregnant. It is so because HydraFacial ingredients, such as salicylic acid, have not been tested or proven safe during pregnancy.
Is it possible to customize the treatment?
There is a great deal of flexibility in the treatment. A customized treatment plan will be developed for you by Dr. Manisha Saney based on your specific skin concerns. Depending on the intensity and duration of treatment, Dr. Manisha can use the exfoliator at Revive Clinic.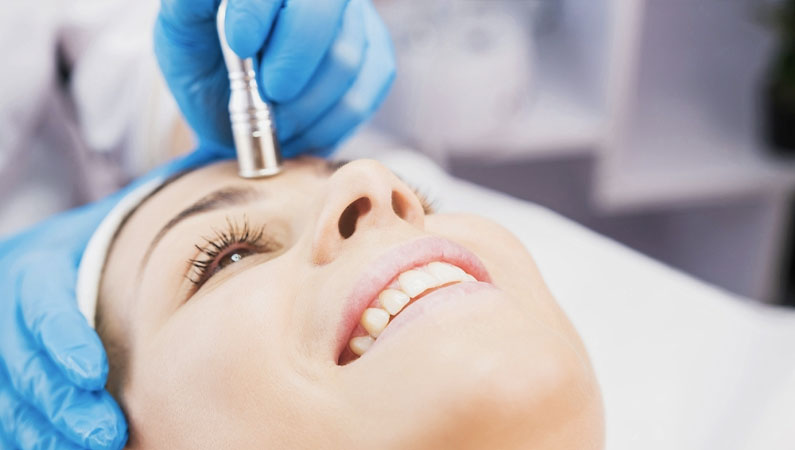 In order to see results, how many treatments are required?
After just one treatment, many patients report that their skin is refined and has a radiant tone. The patients have given reviews that they saw the glow-ier and dewier version of themselves after getting the Hydrafacial done.
Before and After Images